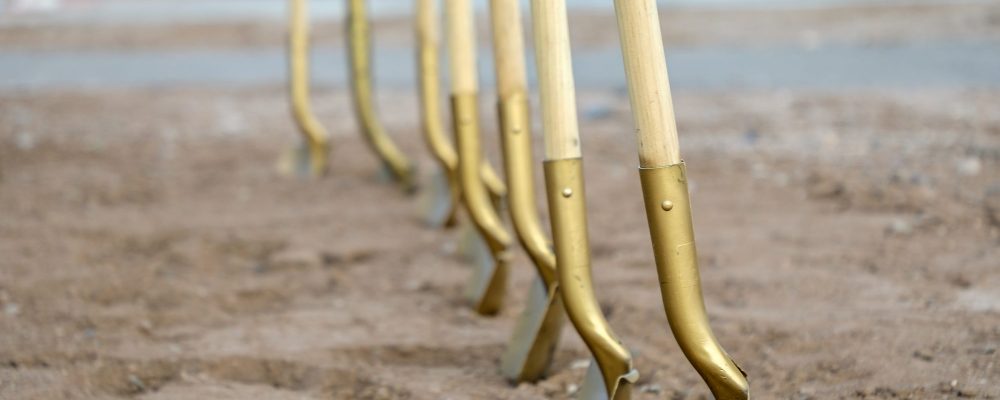 It's construction season, and the shovels are in full effect.
Over the past few months, several big projects have broken ground around the Albuquerque metro area, and we've added these projects to Business First's Construction Watch, our interactive map that pinpoints local development projects.
Since Business First last Construction Watch update, Topgolf Albuquerque has broken ground on the southwest corner of Montaño Road and Interstate 25 after a summer of City Council debate over $2.6 million in incentives for the project. Topgolf Albuquerque had been six years in the works.
After a few quiet years, Mesa del Sol will soon see new home construction as Albuquerque-based Westway Homes broke ground in March on a new residential project. Westway is planning a 136-lot home project with floor plans ranging from the low $200,000s to $500,000.
Titan Development and Maestas Development Group have been busy with a number of projects, both collaboratively and by themselves. The two Albuquerque developers have broken ground on two phases of The Highlands master plan: a 118-room Marriott SpringHill Suites hotel that will be the second home Ronald McDonald House Charities of New Mexico, which broke ground in March; and Highlands North, a 4-story, 92-unit apartment complex that broke ground in April.
Nuevo Atrisco, a Westside mixed-use project city and county officials say is needed in the area, broke ground on Central Avenue and Unser Boulevard in April. The project is developed by Maestas Development Group. Maestas also announced plans for Northpoint Plaza, a retail center in Rio Rancho, last week. It is expected to break ground later this year with Albuquerque-based Wilger Enterprises slated to be the project's general contractor.
Be on the lookout for construction of another Monroe's. The longtime Duke City establishment on its third location at 1025 4th St. NW last month for its first expansion in over 30 years. New Mexico-based Lone Star Builders Inc. and Aria Studio Consultants are the project's general contractor and architect, respectfully.
By Ron Davis | Albuquerque Business First | May 13, 2019