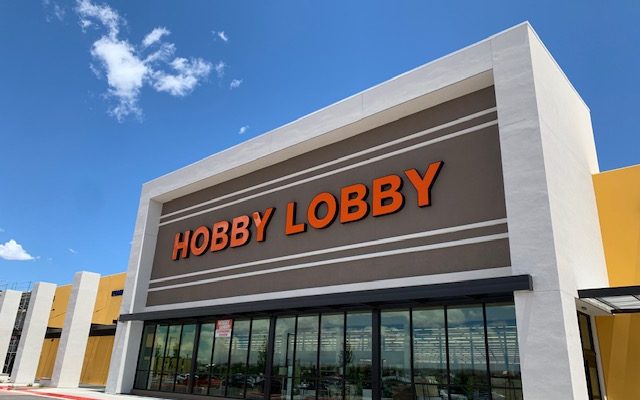 Parts of the western side of Rio Grande have long been second-best when it comes to retail in Albuquerque, with fewer unique dining and shopping options than established nodes like Old Town and Uptown.
However, retail observers say they've seen restaurants new to the market and those looking to expand their Albuquerque recently start flocking to the West Side.
"It's the fastest-growing segment in the city," said Genieve Posen, marketing director for NAI Maestas & Ward. "It's one of the most underserved in terms of retail and restaurants."
Posen noted that the western portion of the metro area, anchored by Rio Rancho, is growing quickly, but many residents still commute into Albuquerque. Because of that, she said retail corridors on the west side, particularly the northwest, are well-positioned to get people to stop closer to home during their commutes.
While Cottonwood Mall and the shops near Coors NW and Interstate 40 have attracted plenty of development, Posen said retail and restaurant development between those nodes has been relatively rare.
Still, with the city's growth to the east confined by the Sandia Mountains, Posen said the West Side is the logical spot for growing retailers to target as the city expands, and several recent openings and announcements support that assertion.
"Every new development over there is a step in the right direction," she said.
Hobby Lobby Las Estancias
Perhaps the most publicized recent evidence of new West Side development is the new Hobby Lobby that opened at Las Estancias.
The arts and crafts retailer opened its fourth location last week following a ribbon-cutting ceremony organized by the Greater Albuquerque Chamber of Commerce on Monday morning. The new location, at 3716 Las Estancias Way, is the latest retailer to sign on at the mixed-use development in Southwest Albuquerque, joining Ross Dress for Less, Shoe Department Encore and Ulta Beauty.
Celina Espinoza, communication and community outreach director for Maestas Development Group, which is responsible for developing and leasing Las Estancias, said Hobby Lobby will occupy 55,000 square feet and will eventually employ more than 50 people.
Michelle Casias, senior vice president of operations for the chamber, said Greater Albuquerque's southwest quadrant is short on retail even relative to other areas west of the Rio Grande. For that reason, Las Estancias plays a vital role, giving residents access to services that they might otherwise have to travel a long way to reach.
"The development at the Las Estancias shopping center is really going to broaden that (access), and that's wonderful for the community," Casias said.
Espinoza added that the project is currently in phase two of six, with future development expected to include additional sit-down restaurants, a splash pad for kids and an open-air market.
Another recent arrival on the West Side brings a unique take on fried chicken.
Bonchon, a Korean-fusion restaurant that specializes in "double-fried crunch chicken," opened in Northwest Albuquerque earlier this year. At the start of June, the restaurant chain celebrated the opening the same way it does with every newly opened restaurant: by offering five pieces of fried chicken for $1.
Carlene Blair, brand leader for Bonchon, said the restaurant was founded in Busan, South Korea before it made its way to America. The Northwest Albuquerque location is the restaurant's first location in New Mexico and one of just over 90 locations in the United States. Blair said the restaurant chain is growing quickly, and has added 9 new locations in the United States in 2019, along with new restaurants in Vietnam and Myanmar.
Blair said Albuquerque stood out to the restaurant chain because of the unique blend of cultures that influence the city and state.
"New Mexico as a whole presents an exciting opportunity for Bonchon," Blair said.
The new restaurant occupies 2,600 square feet, including indoor and outdoor dining, according to Mike Stommel, founder of Lucky Break PR, which represents the restaurant chain. Stommel wrote in an email that the restaurant has a total of 80 seats.
Blair said the fried chicken is available in three styles – spicy, soy garlic, sweet crunch – and is lighter and less filling than most American fried chicken. Additionally, the restaurant offers Korean-inspired tacos and wraps, along with traditional favors such as udon noodle soup and bibimbap.
Looking ahead, the western part of the city will also play host to a sushi chain's second Albuquerque location.
Sushi Freak, which opened a restaurant in ABQ Uptown in 2015, agreed to a lease near Montaño and Coors NW. Posen said Sushi Freak, a fast-casual restaurant that prepares traditional sushi in a contemporary atmosphere, will join a growing collection of shops in the area, including a Grassburger and a Great Clips hair salon. The restaurant will occupy 1,260 square feet and is expected to open this summer.
Posen called Montaño and Coors "one of the hottest places to be" for retailers. She cited the low level of crime and the volume of drive-by traffic as reasons for the area's success.
"There's a lot of good energy right there," Posen said. "You're looking at a very dense intersection."
By Stephen Hamway | Albuquerque Journal | June 10, 2019