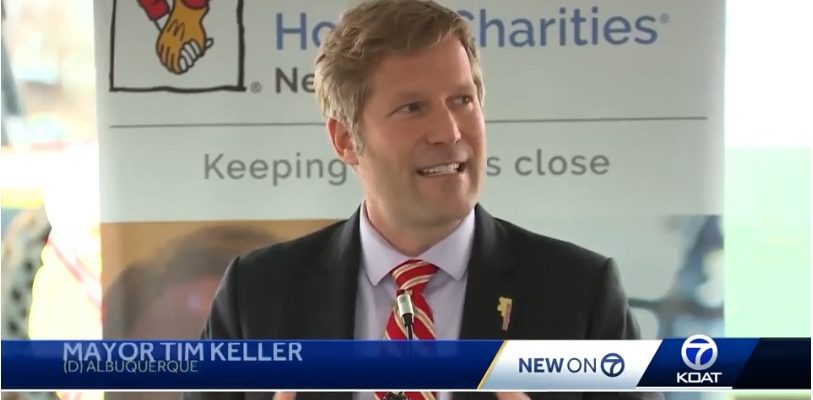 ALBUQUERQUE, N.M. – Peyton Longwill looks like any other 10-year-old girl. But she has spent the past few years living an anything but normal life after being diagnosed with a rare form of leukemia. The Longwills live four hours away from University of New Mexico Hospital making daily trips for treatment impossible.
"We were told by the hospital, 'You can't stay here in the hospital because there is no need. But, you can't go home,'" said Maggie Longwill, Peyton's mom.
She said Ronald McDonald House saved them. The house located near the University of New Mexico can currently house 30 families for free.
"The Ronald McDonald House is always an open door for us," said Longwill.
Even more doors are opening for families in need. A new Ronald McDonald House will take over the entire third floor of a new Marriott hotel, which broke ground Monday. It is across the street from Presbyterian Hospital. The floor will have 20 family suites, a kitchen, laundry room, play area, tech nooks, a library and more. It will be open to the families of children who are receiving treatment at any area hospitals.
The hotel is a piece of a much larger project know as The Highlands and is being developed by Maestas Development Group and Titan Development.
"This is such a quintessential example of what One Albuquerque means," said Mayor Tim Keller.
The new house will even have a sky bridge to connect it to Presbyterian Hospital.
The new space will provide a 67 percent capacity increase for Ronald McDonald House New Mexico. More families like the Longwills will have one less thing to worry about while they are fighting the toughest fight of all.
On a happy note, Peyton is doing great. "She's doing really well. End of treatment is coming up August 2019," said Longwill.
By Shelby Cashman Reporter KOAT | March 11, 2019